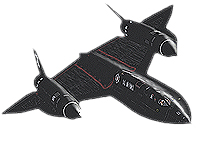 OVERVIEW
Combining our experience with today's technology, Blackbird Entertainment delivers solutions that help businesses and professionals use the Internet to their greatest advantage.
At Blackbird Entertainment, medium and message go hand in hand. Our websites are not only distinctive, fast and up-scale; they're designed to fit your specific business.
GRAPHICS
A website needs to be more than a pretty face. Effective website development combines ease of use, visual impact with attention to business goals and target audience.
EFFICIENCY
Blackbird Entertainment constructs every client website for maximum functionality; fast loading, easy modification, and integration with other systems when needed.
BRANDING
Logos, tag lines, fonts and colors all add up to a corporate brand that broadcasts who you are and what you do. If you haven't yet created a brand, we can assist in brand development. If you have an established brand, we'll incorporate it into your website.
NAVIGATION
If your website visitor can't immediately find what they're looking for, they'll quickly tune out! Usability is the cornerstone of a successful site. Careful planning and testing ensure intuitive navigation, well-organized content, and understandable terminology.
MAINTENANCE
Blackbird Entertainment offers a 12 month maintenance agreement with most of its designs, insuring that your website continually functions and is updated as needed.
SEARCH ENGINES
Gone are the days when a set of good meta tags was all it took for good ranking among the search engines. Now days, search engines like Google use mathematical algorithms to assess website "value". Blackbird Entertainment makes every effort to stay current with today's complicated requirements for good search engine placement.